Lawson's Dry Hills
Lawson's Dry Hills - great value wines from Marlborough. Lawson's Dry Hills is one of the pioneer wine producers in Marlborough. They were amongst the first to plant Gewürztraminer in New Zealand.
They nurture the vines in their Marlborough vineyards and grow the classic grapes of this region, Sauvignon Blanc, Pinot Noir, Chardonnay, Riesling, Pinot Gris and Gewurztraminer.
The wines echo the grape variety, the land and their skill and passion.
---
---
---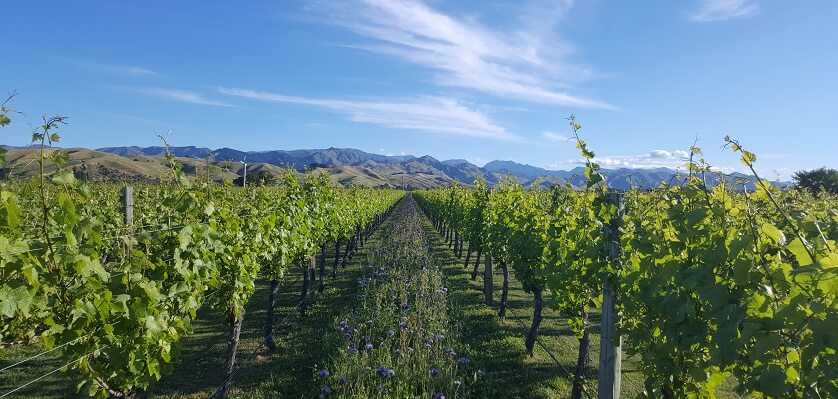 Lawson's Dry Hills
Lawson's Dry Hills - great value wines from Marlborough. Lawson's Dry Hills is one of the pioneer winemakers in Marlborough.
Lawson's Dry Hills is part of the Family of Twelve. The Family of Twelve is a fraternity of twelve of New Zealand's most prestigious and enduring artisanal wineries.
The beginnings of Lawson's Dry Hills
Ross and Barbara Lawson founded Lawson's Dry Hills in 1992. They had been growing grapes on their Alabama Road vineyard since 1982, and decided to start producing their own range of wines.
Their first vintage included the Gewürztraminer grown on the winery vineyard on Alabama Road, was just fifteen tons and was managed by Ross from the old red tin shed on the property, which is still standing and forms part of the winery cellar door. Ross wore many hats during his lifetime: musterer, sheep-shearer, swimming pool/building contractor, opossum hunter, union organiser and of course viticulturist.
He was a leading influence in the New Zealand Screwcap Wineseal Initiative in 2001, which saw screwcaps used on 90% of New Zealand bottled wine by 2008. These diverse skills together with a never-ceasing quest for perfection helped shape Lawson's Dry Hills into the successful wine company it is today. Sadly Ross passed away after losing his battle with cancer in early 2009.
Barbara has always been an enthusiastic ambassador for the company, travelling far and wide to promote the range of wines.
Lawson's Dry Hills wines
Lawson's Dry Hills wines combine top quality fruit from their carefully nurtured vineyards transformed into imminently drinkable wines using modern winemaking techniques.
Lawson's Dry Hills wines include Sauvignon Blanc, Riesling, Chardonnay, Pinot Gris, Pinot Noir and their famous Gewürztraminer, all made from fruit grown in the Wairau, Waihopai, Omaka and Awatere Valleys.
These different regions and carefully selected vineyard sites provide varying characteristics derived from the different soils and microclimates, giving many options when it comes to blending to that much-anticipated Lawson's style.
The dedicated team and long-serving at Lawson's Dry Hills are very 'hands on', living and breathing every part of the viticultural and winemaking process. The resulting wines offer an authentic expression of the place and the grape variety.
The wines are made under the loving care of Senior Winemaker Marcus Wright. Marcus started with Lawson's Dry Hills in 2001. He is supported by Rececca Wiffen as Assistant Winemaker.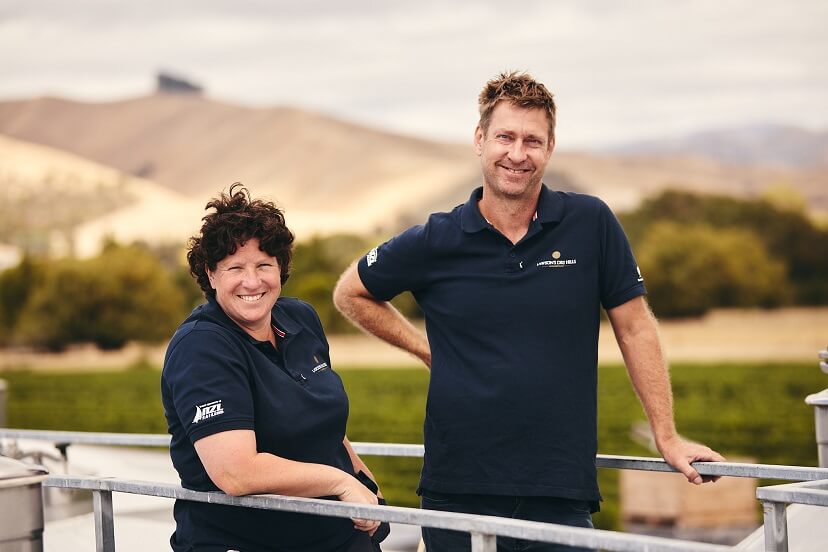 Lawson's Dry Hills accolades
Lawson's Dry Hills is one of the most decorated award winning New Zealand wineries. Not only are they recognised for their wine making, they have also received accolades for their sustainable production practices.
On top of that, their Gewürztraminer has gone on to be recognised as one of the county's finest and has firmly established Lawson's Dry Hills on the national and international wine stage.
Top Wineries of New Zealand 2018 & 2019 – Bob Campbell MW
"Lawson's Dry Hills makes a very smart range of table wines with a strong emphasis on aromatic white varieties. They are consistently good and, on occasions, great..."– Bob Campbell MW
"Lawson's Dry Hills deserves a special mention, making superb white wines in a notable elegant and spare style." – Joanna Simon, Sunday Times UK
"OUTSTANDING WINERY regularly producing exemplary wines." – James Halliday