Palliser Estate
Situated in the boutique wine village of Martinborough, Palliser
is one of New Zealand's premier wine brands
. Palliser's first grapes were harvested in 1989. Palliser Estate is a mid-sized wine producer with high standards. Excellent ratings prove the perfect growing conditions in one of the best-known regions in New Zealand.
It produces elegant Sauvignon Blanc and Chardonnay and intense, fruit-driven Pinot Noir.
---
---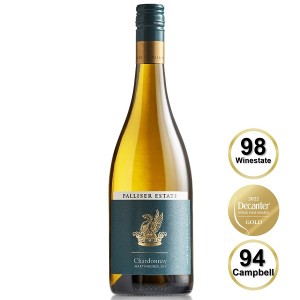 Palliser Estate Chardonnay 2020
28,90 CHF - 29,90 CHF*
39,86 CHF pro Liter
Decanter Gold in 2022! An elegant style of Chardonnay full of peach and citrus characteristics, minerality and complexity.
to article
---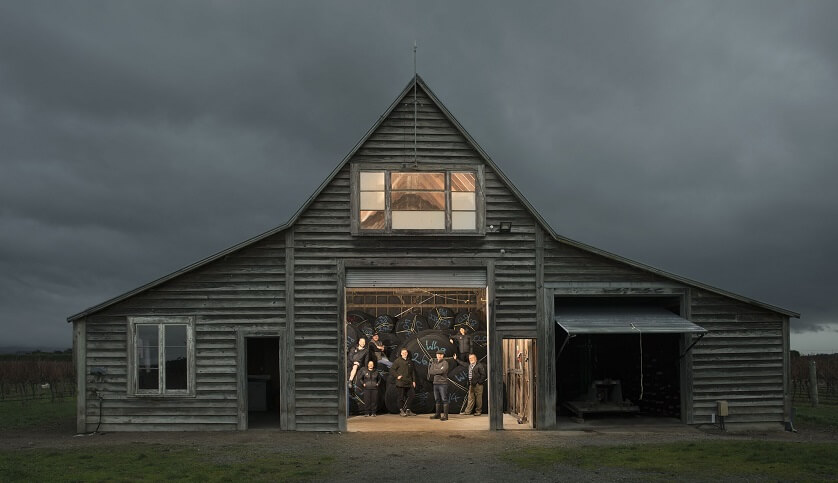 About Palliser Estate
Palliser Estate is based in the renowned Martinborough wine village. Palliser's first grapes were harvested in 1989.
Excellent ratings proof the perfect growing conditions in one of the best-known regions in New Zealand. Martinborough has the most wineries per ha in New Zealand. They are small, family-owned boutique wineries.
Palliser Estate is part of the Family of Twelve. The Family of Twelve is a fraternity of twelve of New Zealand's most prestigious and enduring artisanal wineries.
Palliser vineyards
Palliser Estate is well established as a leading winery in the ultra premium grape-growing region of Martinborough. They own six vineyards on the Martinborough Terrace. The vineyard has spread across 85 hectares that produces predominantly Pinot Noir and Sauvignon Blanc, as well as Chardonnay, Pinot Gris and Riesling.
The Martinborough Terrace is a small but very special area of land located at the southern end of the North Island. Framed by the Ruamahanga and Huangarua Rivers which helped carve out the Terrace centuries ago.
Martinborough's fertile and free-draining soil was created over the course of 20,000 years, as the Ruamahanga River and its contributing rivers exposed stony sub-soils, built up layers of alluvial river terraces and cast its silty river loam across the landscape.
The Palliser vineyards are within walking distance of each other. But they all produce quite distinctive wine styles reflecting the differences in soils and micro climates. Together, they create wonderful wines.
Sustainability
To continue to produce these great wines, Palliser puts a lot of effort to protect the environment. Excellent soil to produce excellent wines is only possible in a healthy, fertile environment.
As a result, Palliser estate has developed a sustainable approach to the land. They closely monitor and minimise all the impacts the winery has on the environment – from the sprays applied in the vineyard to all the packaging materials used. In 2009, they were the first CEMARS certified winery in the world.
Praise for Palliser Estate
Top Wineries of New Zealand 2018 & 2019 & 2020 & 2021 – Bob Campbell MW
"Outstanding producer" – Raymond Chan
"The Palliser Estate Sauvignon Blanc is arguably the Wairarapa's leading wine of that variety, having won many gold medal awards over the years." – Raymond Chan
Palliser Sauvignon Blanc is one of the 100 Must-try wines from New Zealand – Michael Cooper
"The first Pinot Noir that really got me hooked on this variety was a New Zealand Pinot - I think it was from Palliser Estate." – Jamie Goode