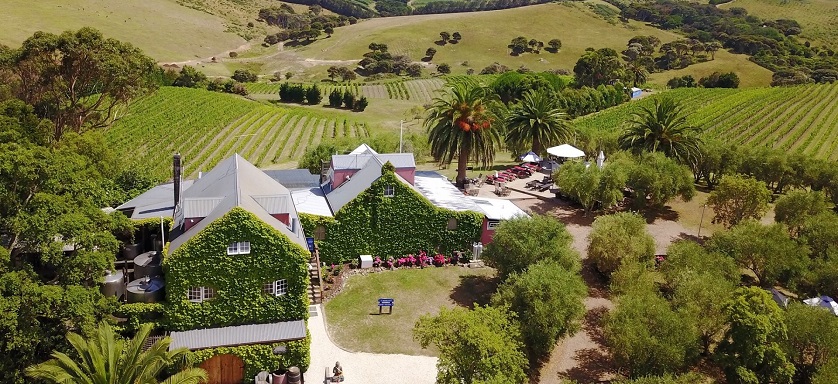 Stonyridge
Stonyridge is one of the most famous New Zealand wineries with a worldwide following. The small, exquisite winery from yoga lover Stephen White has a tiny small production from its 6 ha vineyard. The Bordeaux Blend Larose is one of the best in the world and has beaten top French wines like Château Lafite in blind tastings. The UK Guardian rates Stonyridge amongst the "Top 10 must visit wineries in the world".

---
---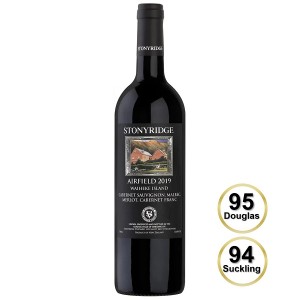 58,30 CHF*
77,73 CHF pro Liter
Limited availability. The little brother of icon wine Larose. This intense red is the most immediately approachable of the Stonyridge estate wines. From an outstanding vintage.
to article
230,00 CHF*
306,67 CHF pro Liter
The Stonyridge Larose is a true icon. It has beaten wine like Château Latour, Château Mouton Rothschild and Château Lafite Rothschild in a famous blind tasting in 2006. But Larose is available at a fraction of the price.
to article
---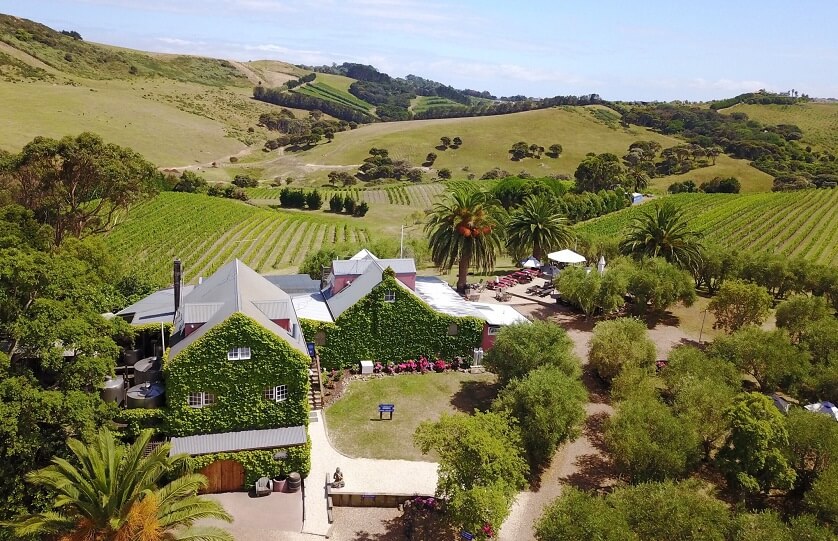 About Stonyridge
Stonyridge Vineyard is the ongoing dream of owner Stephen White. In 1981 Stephen returned to New Zealand after sailing a Whitbread Round the World Yacht Race, skippering yachts in the Mediterranean and Caribbean, and working at wineries in France, California and Italy.

It was during this 3-year adventure that Stephen came to love the culture and lifestyle of the Mediterranean and the great red wines of France, Tuscany and California. After extensive climatic research Stonyridge was discovered as the ideal north facing site to ripen and produce a world class Bordeaux style red wine.
The winery calls Waiheke Island located a 40 minute ferry trip from Auckland its home. Waiheke Island, in the Hauraki Gulf off Auckland, is famous for producing great red wines because of its low summer rainfall and consistently high temperatures.
Stonyridge is located at the same relative latitude as the southern tip of Sicily. Stonyridge is located in a gently north-facing valley, 1 km from both Onetangi Beach to the north and Putiki Bay to the south. It is sheltered from the cold southwesterly winds by Stonyridge, a long ridge running from one coast to the other.
A nearby rock quarry gives an indication of the soil type. The soil is a poor low-fertility Waitemata clay saturated with nodules of magnesium, manganese, and iron oxides. Magnesium is the central molecule of chlorophyll, essential for photosynthesis, much loved by grape vines and so often deficient in NZ soils.
The only fertilizers we add are natural-ground limestone and a homemade seaweed emulsion.
Stephen White produced the first vintage at Stonyridge Vineyard in 1985. Two years later, he made the great 1987 Larose that rocketed Stonyridge to national fame – a wine hailed as the greatest red wine ever made in New Zealand.
The 1993 vintage, Stonyridge made the first Bordeaux five blend in the new world. In 2000, an elite French sommelier team put Stonyridge Larose 1996 as first equal with Chateau Petrus, Lafite Rothschild, Latour and Cheval Blanc in Grandes vins rouge du Monde (Les Editions du Bottin Gourmand).
Today Stonyridge is referred to as "One of the Top Ten Must Visit Wineries in the World" Guardian UK and topped the list for the best Cabernet Merlot in The Age/ Sydney Morning Herald Good Wine Guide 2013. Larose consistently score over 95 points with world renown critics such as James Suckling. Most recently, our Larose 2019 achieving a 97 point rating and our Pilgrim 2020 winning a score of 96 points.
Stonyridge has been credited with many firsts:
First to recognise the Waiheke climate as ideal for Bordeaux-style reds, and to come to Waiheke with the sole intention of making great red wines
First NZ winegrower to recognise the value of northfacing land, and to plant roses at the end of each row and know why
First NZ winemaker to make a wine from the Bordeaux Four (Cab.Sauv., Merlot, Cab. Franc, Malbec) and Bordeaux Five (adding Petit Verdot)
First NZ winegrower to make a Rhone Ranger wine (Grenache, Syrah, Mourvedre)
First NZ winemaker to exclusively use barriques, and one of the first to have an underground barrel cellar
First to have a second label to protect the quality of the first
First NZ winemaker to sell "en primeur"
First to plant a commercial olive grove and a cork forest