Syrah
Try some of New Zealand's best Syrah wines.
---
---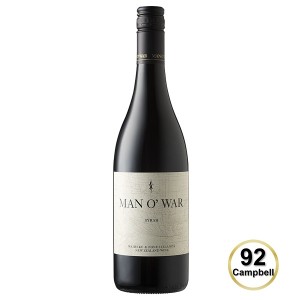 28,90 CHF - 29,90 CHF*
39,86 CHF pro Liter
A delicious example of good quality Waiheke Syrah from this proven and much admired producer. From an exceptional vintage.
to article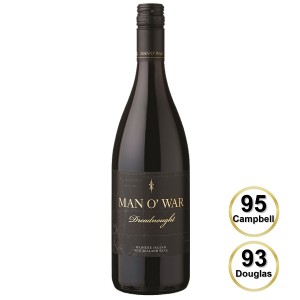 Man O' War Dreadnought Syrah 2018
43,50 CHF - 44,50 CHF*
59,34 CHF pro Liter
One of New Zealand's best Syrah: supremely, rich and full-bodied, but with the elegance we love in cool-climate Syrah. Clearly, the only thing you should dread here is missing out on this world-class Waiheke Island Syrah.
to article
---
What you need to know about New Zealand Syrah
In 2017 the national vineyard includes 5,653 hectares of pinot noir, making it the second most planted variety after sauvignon blanc. Syrah has just 431 hectares – New Zealand's seventh most important grape variety.
On the other hand, the acreage of syrah has grown significantly faster than pinot noir in the last decade. Syrah has jumped by 55% compared to 21.6% for pinot noir.
Maybe now is the perfect time to taste some of New Zealand's best Syrah.
New Zealand's Syrah regions
Winemakers were divided on whether co-fermenting syrah with a little viognier makes a better wine. Some do it, others don't. Regional and subregional differences in syrah are more significant than the influence that viognier makes to the wine.
Hawke's Bay and the upper North Island (especially Waiheke Island) have a hot, new-ish red-wine variety, attracting growing international acclaim.
75% of the country's Syrah is grown in these two regions.