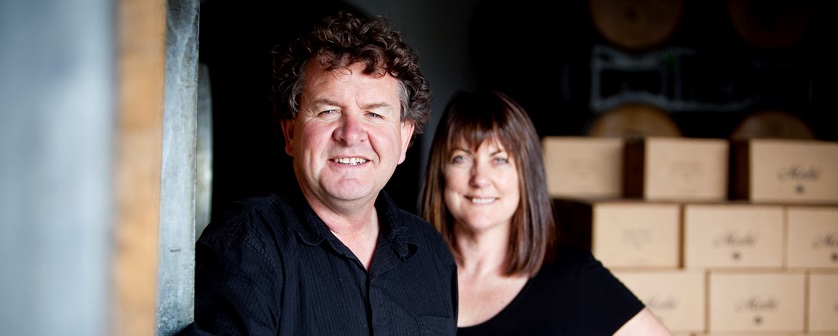 Mahi
Founded in 2001 by winemakers Brian and Nicola Bicknell, Mahi specialises in single-vineyard wines from across the Wairau Valley in Marlborough.
Brian has an impressive indepth knowledge of the region's nuances and expressions, which is expressed in the wines. The winemaking is gentle in order to show the vineyards in the highly acclaimed wines.
---
---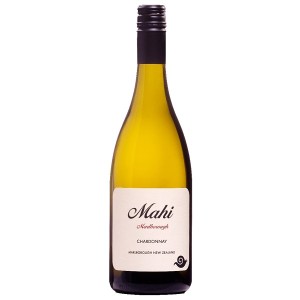 ---
About Mahi Wines
Regional and single vineyard wines from Marlborough. Mahi, meaning 'our work, our craft', began in 2001, fulfilling a dream for winemakers Brian and Nicola Bicknell.
The beginning of Mahi
After embarking on vintages in Hungary, France and finally Chile, Brian and Nic Bicknell returned to New Zealand in 1996. There, he worked successfully as winemaker of Seresin Estate. Five years on in 2001 the ideas and discussions that formed Mahi were put into practice with their first vintage, and in December 2006 the purchase of the Mahi winery in Renwick was complete.
Mahi winemaking philosophy
Mahi is all about a true reflection of its place. It is the way that it shows the differences between vineyards. To make wines in as natural a way as possible from great vineyards is the aim for the team.
Brian's winemaking style for Mahi is to allow the vineyards to speak through the wines, with the wines being made in a very 'hands off' manner. The primary emphasis for all of Mahi's wines is texture, aiming for wines that give real palate satisfaction.
Since the first vintage in 2001 they have built together a group of growers who are committed to their land and to the wines that come from it. Mahi is considered as a top producer of quality wines in New Zealand.
Mahi label
The winemaking philosophy is mirrored on the label design.
The Mahi symbol represents the strength, life and growth of the native New Zealand frond (fern), with the understanding that wine should never be rushed to bottle, respecting its ability to evolve naturally over time.
Praise for Mahi and winemaker Brian Bicknell
Top Wineries of New Zealand 2018 & 2019 & 2020 & 2021 – Bob Campbell MW
"One of Marlborough's most experienced winemakers" – Raymond Chan
"The Mahi wines are truly regionally expressive, and in the case of the single vineyard wines, they express the nature and terroir of their sites." – Raymond Chan
"Owner-winemaker Brian Bicknell's boutique label continues to excel, offering consistently good wines from Marlborough's principal grape varieties" - Joe Czerwinski, Robert Parker's Wine Advocate