Te Awanga Estate
Te Awanga Estate Winemaker Rod McDonald simply says: "I love making wine". And he is very good at it.
Discover & enjoy!
---
---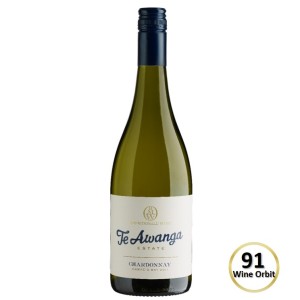 Te Awanga Estate Chardonnay 2018
23,00 CHF - 24,00 CHF*
31,99 CHF pro Liter
From Hawke's Bay legendary winemaker Rod McDonald. The warm, coastal climate of Te Awanga, combined with ample sea breezes, creates Chardonnay like no other.
to article
---
About Te Awanga Estate
Te Awanga Estate is the passion of winemaker Rod McDonald and a family owned wine business. Everything Rod and his team does are based on their love for making wine and reflects the love for the place they call home - Hawke's Bay. With enduring energy and drive, they are seeking to make world class wines.
Te Awanga Estate farm around 70 hectares of vineyards in the Hawke's Bay and Te Awanga Estate is home to its cellar door.
The Hawke's Bay region has a varied landscape providing an environment to grow a number of different varieties and wine styles. One of Hawke's Bays greatest strengths is its geographical and climatic diversity and that's why they love making wine here.
Te Awanga Estate vineyards
Growing Merlot, Chardonnay and Sauvignon Blanc at the coast where the maritime climate ensures a bright acidity and long growing season. At their inland vineyard at Bridge Pa, Merlot, Cabernet Sauvignon and Syrah grow as these are their hottest blocks and have enough heat to ripen these varieties fully.
At their highest and most inland vineyard, closer to the mountains, they grow Chardonnay, Sauvignon Blanc and Pinot Noir. Cooler nights here provide the vines with the conditions they need to produce fragrant, complex and concentrated wines.
Te Awanga is a special place. Planted 25 years ago by a group of friends in one of Hawke´s Bay´s oldest wine growing areas. They dreamt of making the region´s greatest wines. Today, Rod´s team is still working on it but believe their vineyard by the coast truly captures something unique. Te Awanga Estate is a range of single estate wines that are rich, mouth-filling and long-lived.