Gibbston Valley
Central Otago pioneer Gibbston Valley is widely recognised for outstanding single-vineyard pinot noir.
---
---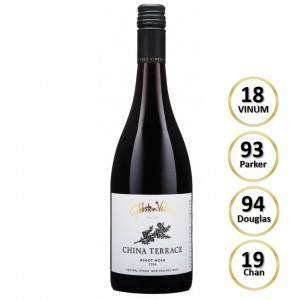 Gibbston Valley China Terrace Pinot Noir 2016
52,20 CHF - 53,20 CHF*
70,94 CHF pro Liter
Elevated Bendigo terrace balancing daytime warmth with nocturnal cool, creating complex red fruited savoury beauties. Drawing from Gibbston Valley's most intriguing vineyards, the Single Vineyard range gives full voice to site.
to article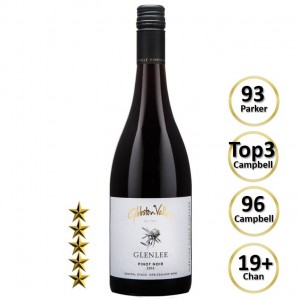 Gibbston Valley Glenlee Pinot Noir 2016
52,20 CHF - 53,20 CHF*
70,94 CHF pro Liter
The beauty of Gibbston threads through this wine. From its delightful bouquet to its wistful lingering thread of tannin, it embodies the site and region. Wild herbs and buoyant red fruit aromatics lead into a long, delicate palate and an elegant, gently sappy finish. Glenlee vineyard is situated on a band of glacial outwash and river gravels fans out through the highest eastern corner of this northfacing site. The fruit combines fragrance with concentration and structure.
to article
---
About Gibbston Valley
Inspired by his passion for winemaking, Gibbston Valley Winery founder, Alan Brady, planted his first vines in Gibbston in the early 1980s. At 45 degrees south of the equator, his vines were right on the knife-edge of possibility for grape cultivation. Everyone thought that it was too cold for grapes here, but Brady had a hunch, and he was right.
After his initial plantings, Alan realised the trials and tribulations of being a winemaker. He learned that certain varieties thrived in the region's cool, continental climate.
Alan planted Gibbston Valley's first commercial vineyard, Home Block, in 1983 and released Central Otago's first commercial vintage in 1987. The wine gained considerable recognition, creating Central Otago's first footprint in the world of winemaking. Soon others followed.
Today, Central Otago is regarded as one of the top three regions in the world for Pinot Noir along with Burgundy in France and Oregon in the USA.
More than 30 years after the first vines were planted, the team is still inspired by the unique environment that. With the restaurant, wine cave and adjacent Gibbston Valley Cheesery on site, Gibbston has become a worldwide travel destination and the most-visited winery in New Zealand.